The #1 place to buy and sell hosting businesses
Host Flippers walks you through every step of the process, from finding the right buyer to making sure you're getting paid.
For owners
Sell your business
Are you tired of those nerve-racking 2 a.m. phone calls? Do you wish to spend more time with your family and friends, or have you simply lost your passion for web hosting?
We'll assist you in achieving a profitable exit that compensates you for all of your hard work.
For investors
Buy a business
Want to get a head start on your entrepreneurial venture? Or are you looking to fast grow your current business? Visit our marketplace to find your next investment.
Simply unlock a listing to gain access to all the information you need to make your decision.
How it works
In 5 simple steps
Selling your web hosting business doesn't have to be hard. Our process is simple and painless, and it eliminates risk for both the seller and the buyer.
Your business could be worth a lot more than you think...
A digital acquisition platform built for the hosting sector
Host Flippers takes the friction out of buying and selling an online business by providing out-of-the-box tools for private messaging, bid management, and more.
Online Dashboard
Quickly access your listings, bids and messages from your desktop or mobile.
Message Inbox
View conversations and respond to questions through a secure communication channel.
Bidding Engine
Review bids, set a minimum reserve, and make counter-offers with a few clicks.
Escrow Service
Protect both sides of the transaction with integrated, secure escrow payments.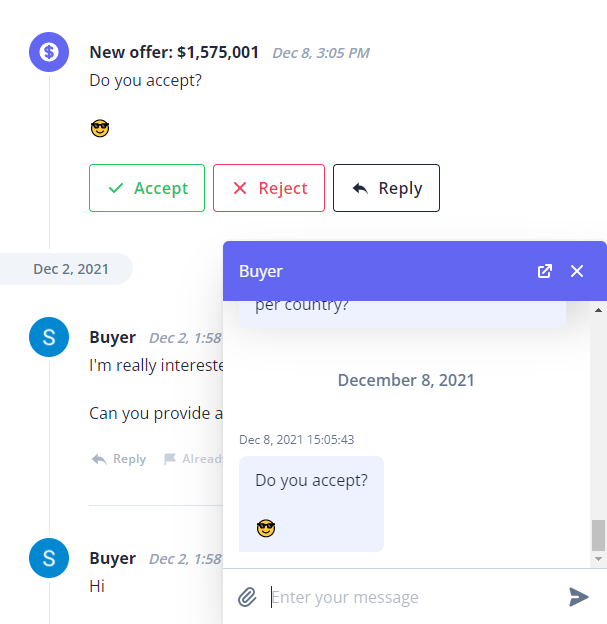 Why choose us?
We are experts in web hosting
Host Flippers is the first and only marketplace curating established, profitable web hosting companies for sale. Our vast experience in the hosting industry allows us to provide a simple and stress-free service that instills trust in both the buyer and seller.
Only serious buyers
To weed out the tire kickers, all buyers must verify their personal information and sign an
NDA
.
Vetted marketplace
Our team thoroughly investigates every business before it gets listed to ensure it's legitimate.
Secure transactions
Host Flippers has teamed up with Escrow.com to provide a safe and trustworthy payment solution.
Find out how much your business is really worth...
Selling on your own is time-consuming, risky, and unlikely to result in the best price. Allow Host Flippers do the work for you.