How to sell your hosting business
and maximize your profits
Host Flippers connects owners of web hosting companies with buyers through a single platform that combines messaging, bidding and secure payments.
Step 1
Choose your asking price
Whether you've already decided to sell or you're still on the fence, the first logical step is to determine how much your business is worth. With our free valuation tool you can instantly generate a business appraisal report.
Our tool takes into account key financial metrics and industry best-practices to calculate an estimated value on your business. It's a great starting point but in the end the final sales price is obviously subject to negotiations between the buyer and seller.
Step 2
List your business
The second step to sell your hosting business is to create a listing on our marketplace. The listing contains important information about you hosting business and helps you reach serious investors. Once you create your listing, include as much information as needed in order for prospective buyers to make their decision.
Prospects are required to fill out a NDA (non-disclosure agreement) before sensitive information is revealed to protect the sellers anonymity.
Step 3
Begin receiving offers
Once your listing is live, interested users may submit offers on your business via our platform. You can set a minimum reserve price to filter out disingenuous users, and you may also choose whether to keep offers hidden (confidential) or visible (public) to buyers.
Inside our dashboard you'll be able to easily review offers, send private messages and make counter-offers with the click of a button.
Step 4
Create a transaction
Once you've accepted the offer from a buyer and agreed upon the terms you're ready to proceed with the sale. Host Flippers provides seamless intergration with Escrow.com, which provides secure payments and makes sure that both parties are protected by a top acredited escrow service.
The buyer transfers the funds into a dedicated escrow account, which can't be accessed by either the buyer or the seller.
Step 5
Finalize the deal
Once the funds have been secured, it's time for the seller to arrange handover of all business assets, server details, and additional information needed for the buyer to take over full control and ownership of the business. The buyer now typically has 14 days to review and accept, which is known as the inspection period.
During this time it's important that the seller is available and actively working with the buyer to ensure that the process goes smoothly. Once the buyer has accepted, the funds (minus any fees) gets released from escrow and transferred to the sellers' selected method of payment.
Congratulations, you've completed the sale!
Advantages of listing your business on Host Flippers
Secure and simple
Save time and effort while also lowering your risk.
Reach more buyers
Receive bids and inquiries from qualified investors.
Get paid more
Achieve a higher price than if you sell on your own.
Private Messaging
Easily communicate with buyers.
There's no need to use your personal email address or create fictitious accounts. Our integrated private messaging system neatly organizes all inquiries into a web-based inbox. We'll notify you as soon as you get a new message so you don't miss out on anything important.
The identities of both parties are kept private, and discussions are securely archived for future reference.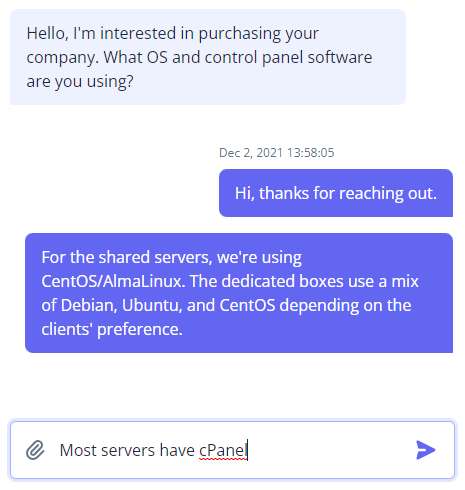 ---
Bidding System
Receive offers directly in your inbox.
Every day, investors and business owners scour the Host Flippers marketplace for new opportunities. We sift through the non-serious buyers so you only have to deal with those who are truly interested and not just tire kickers.
Offers appear immediately in your dashboard, ready for you to take action. If you want to get the best price for your business, go with Host Flippers!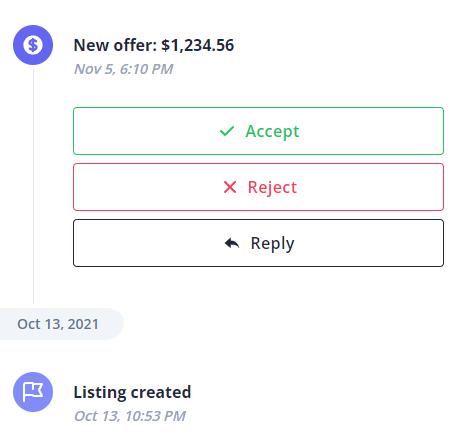 ---
Escrow Service
Get paid on time, guaranteed.
When you sell your hosting business on Host Flippers, you're protected by a world-class payment solution, powered by Escrow.com. Once the funds have been secured from the buyer, the money is held in escrow until all conditions of the sale are met. Similarly, buyers are reassured that they'll get what they pay for.
The service is completely seamless for both the buyer and the seller, eliminating the need to contact the bank or exchange payment details.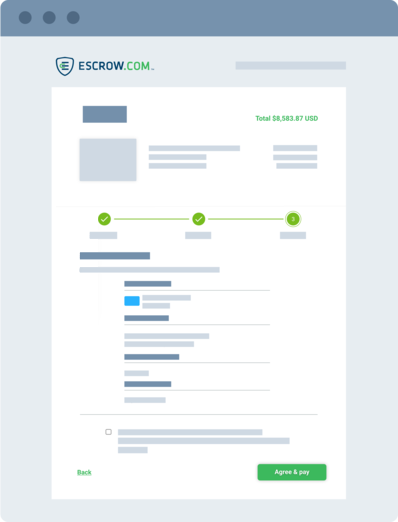 Frequently asked questions
Can I create a listing for free?
Yes! Basic business listings are free on Host Flippers. Promo packages for enhanced visibility and increased traffic are available as paid addons.
Who pays the escrow fee?
Normally the buyer pays the escrow fee, but depending on how the seller has set up the listing the fee may also be split 50/50 between the buyer and seller, or covered by the seller in its entirety.
What is the success fee?
Upon a successful sale, the seller pays a percentage of the purchase price ("success fee") to Host Flippers for the usage of the platform and the provided services.
If the purchase price is less than $1,000,000, the seller pays a 10% success fee. If the business is sold for more than $1,000,000, the fee is 7.5%.
The success fee is automatically deducted from the purchase price before the funds are disbursed to the seller.
I'm a broker. Can I use it for my clients?
Yes! Our platform was made with brokers and agents in mind. You can have multiple businesses listed at the same time and manage buyer requests, offers, etc. from the same dashboard. You can even give additional users access to specific listings (coming soon!).